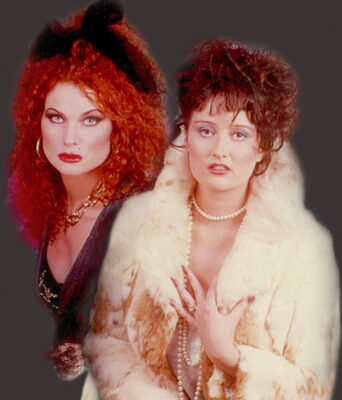 Where it All Began…
We met in 1998 at an 1980's style glamour photography studio in the Forest Hill Chase Shopping Centre food court where we both worked.
Think Kath and Kim, big hair, big earrings, taffeta, leather and lots of soft focus!
This style of 'glamour photography' was hugely popular in the 1980's. but times had certainly changed.We listened to our clients tell us how there was a need to shift how the industry was perceived.
We were one of the first Melbourne photography studios to offer something new, modern, and more authentic for our clients and Blush was born on Feb 9, 2000.