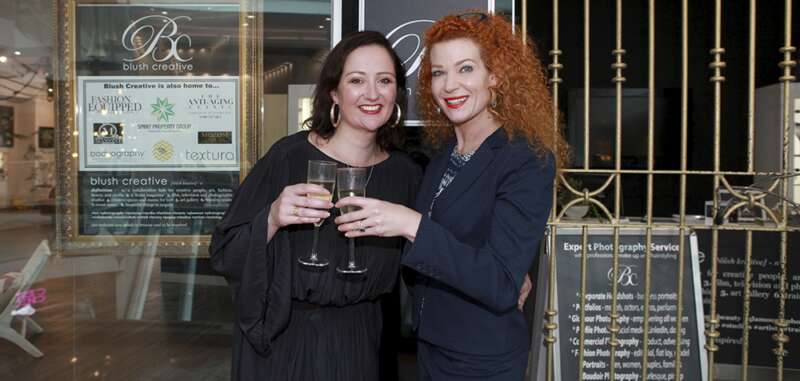 As co-founder, and after more than two decades in business, the time has finally come for me to resign my post as co-Director of Blush Creative due to health and family reasons.
Over that time, it has been my privilege to get to know many of you personally. These relationships, amid the 33,000+ clients it's been our pleasure to serve, I will continue to treasure for the rest of my life.
I could not have imagined that when we first opened our doors in February 2000, it would be the beginning of such a memorable and rewarding journey. I'm grateful for you being a part of that.
It has been incredibly satisfying for me to have helped so many people during that time. At times I have been both awed and humbled by the inspiring stories that our clients have shared with us. Your trust is valued and will never be forgotten.
I am also grateful that we have been able to raise and donate a large sum of money for worthy charities over the past two decades. I remember well the occasion when one of Blush Creative's images raised $60,000 for the Royal Children's Hospital's cardiac unit, an achievement which has helped both improve and save the lives of so many young Australian kids.
I would like to acknowledge and thank all the incredibly creative and generous artists we have worked with over the years. I am proud of working alongside makeup artists, hair stylists, graphic artists and of course photographers who continue to set new standards of quality in the industry.
Most of all, I would like to thank my business partner and close friend Melinda Kay. Mel has been my support, my guide and partner in crime since well before our business was launched. I will miss her in the work environment, but can assure you that as she takes the helm of the business that our clients could not be in better hands as Blush Creative continues to go from strength to strength by offering the best possible service.
Thank you all for the memories. I wish you and your families all the best for 2022.
Much love,
Jo Larsen