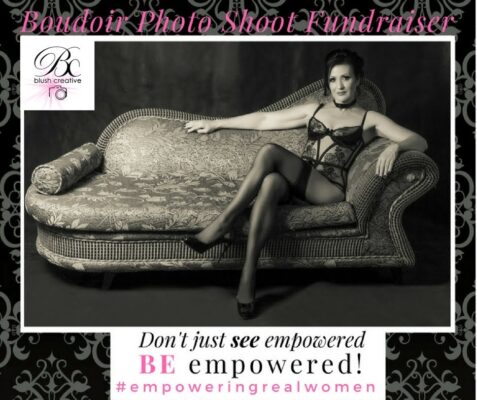 We hear time and time again of women being objectified and abused. In the workplace, at home, even on the street…it seems sometimes like nowhere is safe. What we as women deserve is RESPECT, and the right to live our lives on OUR terms.
Blush Creative is a space where you can create your own kind of beautiful. Every woman is gorgeous…and every woman should feel that way. Beauty isn't just skin deep, it comes from deep within us. It is about us embracing our imperfections, the imperfections that make every one of us individual…and beautiful. It's about not giving a damn what anyone else thinks. And it's about loving ourselves wholeheartedly and unconditionally.
How do you react when you look at yourself in a full-length mirror with nobody watching? Is it imperfection? If so, we congratulate you. Embrace it. We all have our own insecurities. We see the negatives that honestly, nobody else does. And if they do, then their opinion of us is none of our damn business. The cellulite on our thighs…the stretch marks on our hips…the wrinkles surrounding our eyes…the bits that sag. These are the signposts of a life well lived, of real, human mothers and lovers, of sisters and daughters. We all have our own story. Nobody is too fat, too thin, too old, or not good enough.
It's time for you to treat yourself and the rest of the world to your inner goddess. To feel amazing, powerful, in control, and to embrace your feminine power.
We're excited to introduce our brand new 'Empowering Real Women Boudoir Photo Shoot Fundraiser'
A boudoir photo shoot with Blush Creative is a 4 hour pampering experience in our South Yarra Studios in Melbourne with our expert and nurturing all female team of makeup artists, hairstylists and photographers. It is a warm, luxury and welcoming environment allowing you to indulge in YOUR kind of beautiful.
To celebrate the launch of our Empowering Real Women Boudoir Photo Shoot Fundraiser we invite you to register for a half price boudoir shoot with us for only $75 (normally $150) plus you will receive a little gift from us, a pair of fishnet stockings to add to your sexy, a diamante bracelet to add to your sparkle and application of lashes to flutter your goddess. Did we mention champagne? There will be that too! And chocolate!
$25 from every boudoir shoot will be donated to White Ribbon to help end violence against women.
We will also send you our top 5 tips on how top feel beautiful and empowered right now. Plus, book before Christmas and receive a $50 credit towards any photo order.
We welcome you to like and post your favourite empowering quote on our new Empowering Real Women Facebook Page. To register your interest or find out more about our Boudoir Photo Shoot Fundraiser please send us an email info@blush.com.au or leave us a comment on our ERW Facebook page. We look forward to meeting you at Blush Creative very soon, Jo and Mel xx
#empoweringrealwomen #empowered #boudoir #photoshoot